Product Manager's Career Path – 5 Tips for Success
Product Manager's Career Path – 5 Tips for Success
The career of a product manager and product lifecycle management have one thing in common: they often lack a clear plan. Students might slave away at school to find employment, but once people have landed a job they forget to plan their career. This happens surprisingly often to product managers, the people whose job is all about strategic planning.
Climbing up the career ladder towards more challenging tasks is not that important to everyone, but it is recommended to do so in today's fast-paced world. This is why we have decided to bring the career tips for product managers up to date. These tips can also be applied to other roles, such as product marketing managers, product owners, and solution managers.
1.     Set Yourself a Career Goal
A good product manager is a generalist with a wide array of skills and knowledge. This way, the product manager has different career options to choose from. Roughly speaking, the product manager has the three following options:
Aim for managerial positions. The best part of being a product manager is that you get to see the many aspects of what it takes to build a successful business. After a successful career as a product manager, it is natural to move on to business management.
Broaden or deepen your skills. If managerial positions aren't your thing because of the staff responsibilities involved, you can also advance your career horizontally. There are multiple options to choose from. Moving on to a new kind of product or entering a completely new field is actually easier than many would believe. You can also deepen your competence in a particular field and become a business manager, marketer, or service designer. Or you can broaden your technology skills to learn about, for example, the AI applications in your field.
Carry on as usual. If you want to, you can always keep your current job. However, there is always the risk that your tasks will no longer exist one day. To protect yourself from this risk, you should find out what is going on in your field. It is important to kno how the product's lifecycle is developing and how this is linked to the company's strategy. When you get a grasp of these basic ideas, it is easier to prepare for changes. No fields are safe from the changing environment. This, in turn, determines which competencies are expected from the product manager.
2.     Define Your Existing Competence
One of the problems involved in product management is that product managers often tend to view their competence through the product. However, product competence forms just one part of the product manager's competency profile, and often it is not even the most essential part. Different roles emphasize different competencies, but in general, the following competencies can be linked to the role of a product manager:
Product competence

Customer and market understanding

Business competencies

Product design

Product marketing

Leadership
While product competence is a specialized skill, the others are general skills which can also be used elsewhere. The role's requirements also depend on the situation and the competencies of the people around you.
3.     Draw up a Career Development Plan
After you have defined your competencies, you can mark your target level in the competence wheel. If you are planning to advance your career in the same workplace, it is easy to determine the gap between the current state and the target level. The image below describes the competencies of a person who has worked as a product owner. As you can see, product competence and product design are this person's strong suit. If this person wanted to become a product manager, they should improve their business competence and product marketing skills the most, while also taking their leadership and market understanding skills a bit further.
If you want to enter a new field or move on to new products, you must redefine your current skills. This can be difficult if you do not have any experience in other fields. Product managers are often product- and field-oriented, so they have a tendency to underestimate their other skills. Unfortunately, this is also common among people who hire product managers. Expertise in enterprise resource planning systems of large companies could meet the requirements set for a product manager of industrial products if the business model is similar. Or if you are an expert in customer-driven sports equipment sales, you could likely be able to manage a makeup brand.
The required competence also depends on the product lifecycle. Creating a new product and analyzing potential customers is different from the lifecycle management of a well-established product in a stable market.
When people plan to stay in their current job, they often forget to define their goals. You should keep in mind that these days, you might not be able to maintain your skill level without continuous learning. If you have gained product marketing experience from a brick-and-mortar store, and the business moves online or becomes a hybrid of both, your level of competence might be below the requirements. Banks, stores, and IT service providers are good examples of sectors where old employees are sacked to hire new digital experts. Product managers are not safe if their skills become outdated or are focused on a specific product.
4.     Learn and Practice
When you have defined the areas you need to improve, you should determine what methods could be used to learn new skills. All information is now available in online articles or videos. Learning new skills by yourself is a great and often necessary way to improve your competence. However, finding the right information in the right format can be a challenge, even though the quality of targeted online trainings is becoming better and better as we speak.
Books or videos do not help with practical skills, so you should also try to put the things you have learned into practice. Learning digital skills is rewarding because doing practical exercises is easy, be it product design or content marketing.
It is also essential to have someone to give feedback and answer to potential questions. This is why classroom courses still play an important role in learning. Alternatively, you can interact with different communities in your sector and attend meetups, such as the ProductTank or ProductCamp.
When you are learning new skills, you should also think about how you can verify them if you apply for a job. Will you need a certificate, or will you have the chance to prove your skills by taking a test?
5.     Find Yourself a Coach or Mentor
Everyone needs feedback, advice, support, and discussion to improve their competence. Some lucky ones may have a supervisor who is capable of doing all of this, but in reality, few people see their employee's personal areas of improvement objectively. You see, they could risk losing an employee, or in a worst-case scenario, their job. This is why the mentor/coach should be an outsider.
But why do we need coaches and mentors? It is often said that you should learn from your mistakes. While this is true, it can be easier, and, most importantly, faster to get it right the first time. Good coaches discuss, ask the right questions, and possibly even open new doors to find new challenges. At the moment, product managers rarely use coaching and mentoring. This might be the very reason why some of them don't become CEOs while others do. If your career as a product manager is important to you, coaching could be worth a try!
What does your development plan look like? If you are interested in training, check out our product management trainings.
Contact us if you want to learn more about coaching or if you have any other questions.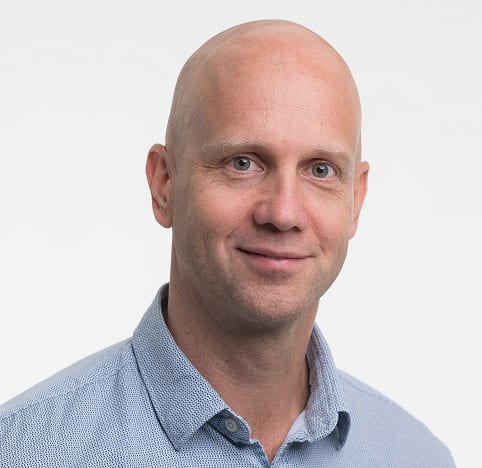 Harri Pendolin
Leading Consultant
Harri is a 100% "product guy". His 20-year career includes working as a Product Manager as well as eight years as an entrepreneur, but always with products. Harri's biggest passions are developing product strategies and portfolio management. He is always ready to share his expertise in product management or debate on strategic business choices. Harri spends his free time doing sports or taking his kids to their hobbies.